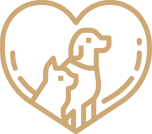 At Wag The Tail, we are committed to honest, exceptional, and affordable care for pets big and small. We are here to help your furry family members by bestowing comfort during the time you are away.
We provide all our services with love, care, and personalized attention. We strive to keep you and your pet(s) happy!
Ken - Owner of Wag The Tail, Chicago
Ken is a native Chicagoan, having been born in Lakeview, grew up on the Northwest side of the city and then returned to the lakefront having lived in Rogers Park, Edgewater, and now in Lakeview. Ken has been walking dogs for over five years now and his favorite part of the job is getting to know each dog's personality and making sure every dog is engaged and having a great time.
With the joint partnership between Dog Dayz Chicago and Wag The Tail-Chicago, Ken provides coverage for Sandy when she needs a vacation and sick time.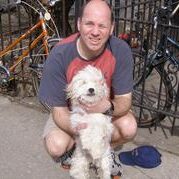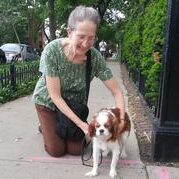 Sandy is a resident of Lakeview and a neighbor to Ken. Sandy has just retired from dog walking, however, will assist and back up to Ken from time to time. Sandy is the former owner of Dog Dayz Chicago.
In March, I formed a joint partnership with Dog Dayz Chicago. Since both companies are sole-owner executed, it affords us some depth, in providing coverage for each other's clients, when we need a vacation and/or sick time.
Upon Terra's graduation from college and procuring employment in her field of study, on February 7, 2014, I received sole ownership and day to day operations of the business.
Wag The Tail then became the new name of the company. I was able to retain Terra as our over-night pet sitter for our clients (current and future) who need someone to stay at their home and keep care of their furry family members.
Terra's Dog Walking was founded as an outgrowth from Dog's Life Chicago, where I continued to serve as a part-time dog walker and co-owner/partner in the company. I provided back up to Terra.
I started as a part-time dog walker for Dog's Life Chicago, as I was laid off from working in the IT industry during the Great Recession.